At zooplus, our primary aim is to make shopping as comfortable as possible. From fast delivery to convenient payment methods - here you'll find our top advantages at a glance!
Dispatched within 24 hours
Find out more here.
Free Delivery on Orders £29 or more
Find out more here.
An unbeatable range of offers
See all our current offers at a glance here.
Convenient payment options
We accept payment via all major credit and debit cards, PayPal and bank transfer. See more here.
Easy to get in touch with us, online or by phone
Check out our Contact us page.
More than 8,000 Products in Stock
Secure Shopping Guaranteed
Find out more here.
zooplus on the go!
Download our apps here.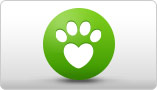 Our charity support programmes
Find out more here.